Enjoy samples from each of our speakers!
Kristin Scroggin, Owner & Lead Trainer
Kristin's Bio
Kristin Scroggin has her Masters in Communication Studies, Bachelors in Communication Arts and was a Communications Lecturer at the University of Alabama in Huntsville for 11 years. Her passion is generational diversity and for the past five years she has spoken at conferences and organizations across the United States ranging from Fortune 500 companies to small non-profits. Obsessed with travel and desperate to see the world, she and her husband try to keep their heads above water while parenting their four children and any foster children who come their way.
Heather lebischak, administrator
Heather's Bio
Heather Lebischak received her Bachelor's degree from the University of Montevallo in 2001.  While her degree is in Kinesiology which she utilizes in the group fitness classes she teaches, she has 15 years in the legal field in the areas of Labor & Employment and Employee Benefits law prior to joining genWHY Communication Strategies.  Working in these areas has given her valuable insight into the world of human resources and the issues that they face on a daily basis.  This experience combined with her mad organizational skills allow her to juggle multiple tasks and projects while consistently ensuring client satisfaction. She loves traveling with her husband and son, knitting, and running.
Nikki Goode, Professional Trainer
NIKKI's BIO:
Student Affairs professional by day and mom to some pretty awesome kids full time, Nikki has a Masters Degree in Student Affairs in Higher Education and a Bachelors Degree in Communication Arts.  She has 17 years' experience working with college-aged students in the worlds of Admissions and Student Involvement. She has been a resident of Huntsville for 13 years, although she is a Kentucky girl through and through.  When she isn't keeping up with college students at The University of Alabama in Huntsville, she enjoys live music, DIY projects, and the beach with her husband and kiddos.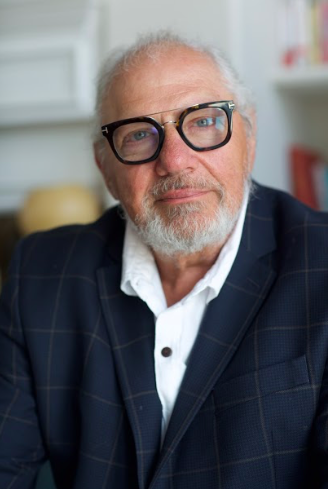 Dr. David Thompson, Professional Speaker
DAVID's BIO:
After 45 years of working as a Teacher, Debate Coach, Elementary School Principal, and Minister, Dr. David Thompson, PhD is on to his next big adventure...training organizations about how to bridge the generation gap. David's presentation will help your church, school, or organization better understand each other's perspective and offer information about how to attract, and include, the millennial generation in your future planning. David's daughter, Kristin, is finally the boss of him, and he couldn't be prouder. He currently lives in Destin, Florida with his wife Karen. 
 
Kim Rost, Program Director of Live the red letters & lead bookkeeper
KIM'S BIO:
Kim Rost is probably one of the most organized women you will ever meet! Which is why she is the perfect bookkeeper for genWHY Communications and program director for Live the Red Letters. Kim worked for years as a Medical Administrator where keeping details is pretty darn important. After homeschooling her amazing daughter for the past 13 years, she's on to her next adventure as a part of the genWHY team.