HEY!! I see you over there!
You're Frustrated.
You're at the end of your rope with some of the people you're working with every day (and probably some people in your family too!)
You're probably dealing with a problem right now between a Baby Boomer and a Millennial and you're wondering to yourself "Seriously, What is wrong with these people?"
I know! It is so frustrating isn't it? But I want you to take a deep breath right now and smile because
YOU ARE IN THE RIGHT PLACE TO GET SOME HELP!
We CAN help you reduce that turnover, understand generational differences, attract (and retain) more millennial employees, conduct better interviews to get better quality employees, ensure knowledge transfer and create more engaged employees through better communication.
All you have to do is use these resources we've been creating for you! So let's start relieving some of your stress, shall we?
Laugh & Learn
We think it is EXTREMELY important that your audience members have a good time WHILE they learn valuable information that they can apply at work and at home. WE REFUSE TO WASTE THE TIME OF THOSE WHO HIRE US TO TRAIN THEIR TEAMS!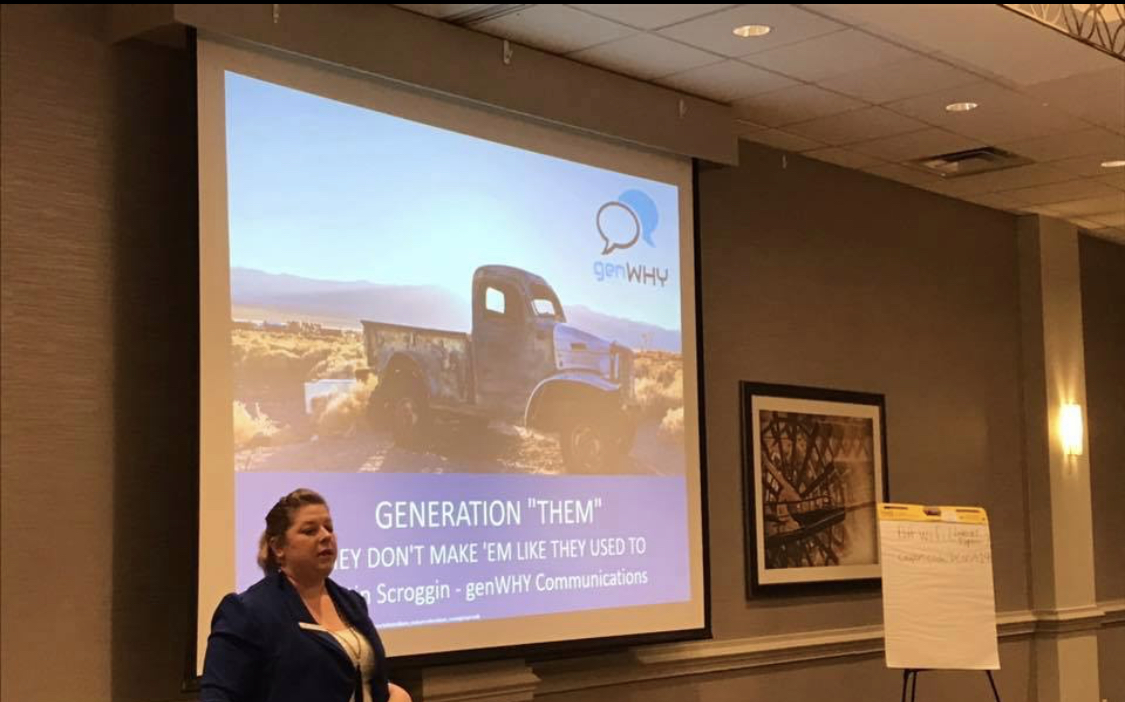 GENERATIONAL DIVERSITY
Generational Diversity is one of the hottest topics in the workplace today. Our presentations address not only traits that often show up in the workplace, but HOW each generation got "that way". Your attendees will laugh while they learn and get nuggets of information they can use!
MICROAGGRESSIONS & BULLYING
Micro-aggressions are statements, actions or incidents regarded as an instance of indirect, subtle, or unintentional discrimination, that keep certain groups feeling powerless. Exposing your employees to what are "over the line" behaviors will help increase employee satisfaction significantly
COMMUNICATION SOFT SKILLS
People might get hired for their "hard skills", but they get fired for their lack of "soft skills". (We prefer to call these skills ESSENTIAL skills.) Communication behaviors like listening, conflict resolution, motivating & leading are essential to the success of your company.
SHOP
After you have heard us speak you will want some of our work-book style resources to help you apply what you have learned and funny merch for attendees. You'll find digital downloads of them here and can also order hard copies from our shop.
Sample Videos
We totally get it, before you bring us to talk to your people you need to see how we speak. No problem! Just click below to get an idea of the genWHY speaking style.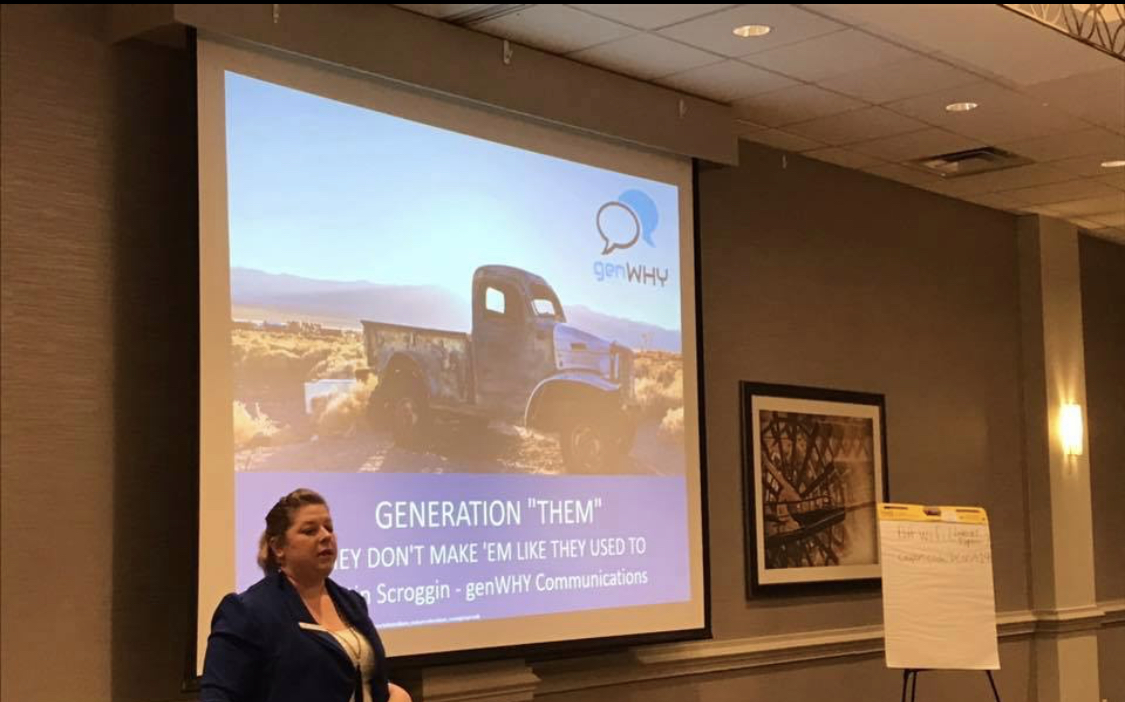 Clients
We have been lucky to work with some pretty big names in the business
GET A QUOTE!
Our schedules fill up pretty fast sometimes MONTHS in advance! Click below to get started on a quote